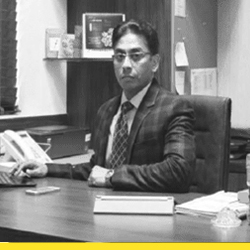 Rajesh Handa
Simply put, Mr. Handa can be described as a man with an eminent personality, professional skill set and an incredible vision to grow. 50 years of age, Mr. Handa is a qualified Chartered Accountant (FCA), Cost and Works Accountant (AICWA), Certified Oracle/Developer/Visual Basic and Oracle Applications Professional.
He boasts of an exemplary experience of over 25 years, over the course of which not only did he expand his acumen and business sense, but also managed to bag numerous accolades. While his core area of specialization remains Systems Study and Designing, but his interest stretches far and wide to envelop ERP, Software development & IT Solutions as well as Consultancy.
Having been associated with reputed business groups like Kalyani, Onida, Kothari, PKF(UK) etc, he has gained wide experience and exposure to different facets of the Indian Business and different Industrial verticals.
It was his vision & business acumen, which saw the metamorphosis of Exainfotech from a Self-driven team into a professional organization with 50 strong professionals servicing corporate India.
ISO 9001-2000 certification from TUV, USA adds another feather to his cap. It is only due to his guidance that Exainfotech has become able enough to aim for the much coveted CMM Level certification, in due course of time.
Besides his extremely busy schedule, he also takes a keen interest in the professional and private activities like social, sports, and cultural.